Coming Soon: A detailed list of all our items.
Construction Sites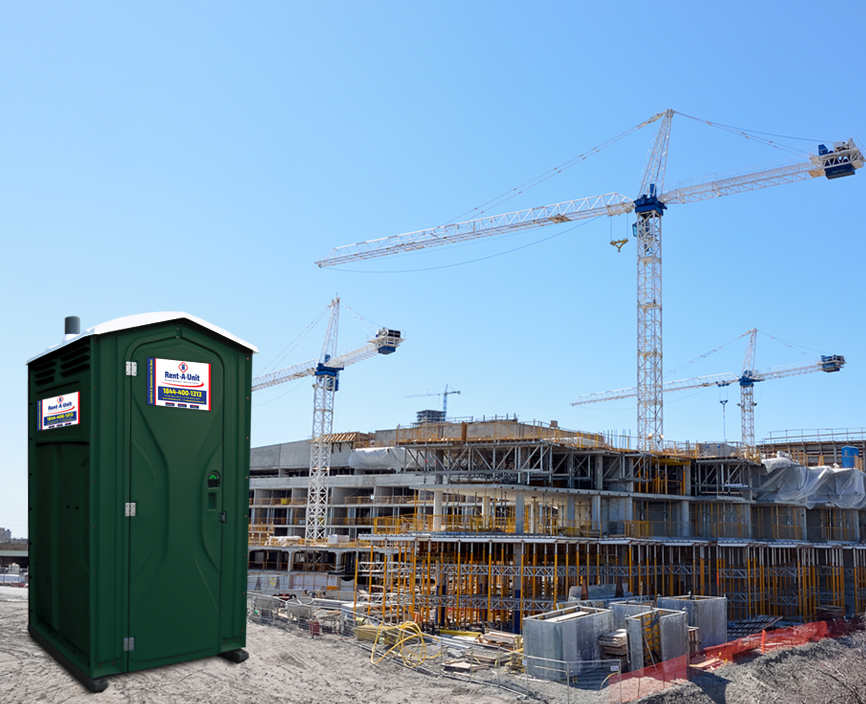 Whether you're managing a construction site, a renovation project, or road repairs, providing clean, easily accessible facilities is part of running a smooth operation. Our portable units and standard service package will cover everything you need to keep your workers comfortable and on the job.

Our construction units range from standard and flush toilets to VIP units and restrooms for office trailers. We also offer lift kits for high-rise sites and rolling units that allow you to easily change location as needed.

Just tell us about your site, the number of workers, and any visitors or management that may need to be accommodated, and we'll recommend a complete portable sanitation solution at an unbeatable price.

We also offer guard booths for sites that require security.
Our construction units are great for
Commercial and industrial construction sites
Residential construction sites
High-rise construction projects
Home renovation sites
Road construction and repair sites
Sites requiring security guards
Road construction and repair sites
Sites requiring security guards
Bridge construction sites
Transportation system work sites
Sewer repair sites
Many more construction and work locations